Despite popular demand, IE6 just won't die. While I feel for front end developers who struggle with this daily, it was once much worse.
RichInStyle.com maintained a comprehensive CSS bug guide (I can't imagine the hours of work put into this) for the popular browsers around 2000 and the Navigator 4 list is two long, dense pages. When NN4 didn't like CSS, it tended to blow apart entire portions of the page if not all of it, and generally any working stylesheet could be considered "safe" if the markup wasn't touched, and then there were all the crashes.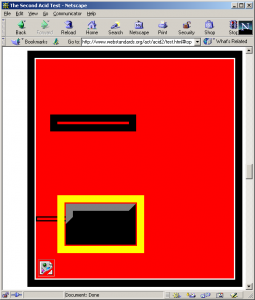 The Acid2 Test in NN4 (above) and IE6 (below).