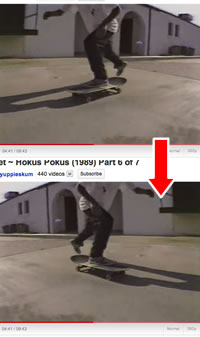 My demands for "reverse" glasses have gone unserved, but I made a bookmarklet that provides the same effect: "flopping" a video horizontally.
Install the SwitchStance bookmarklet, for which you'll need a modern browser that supports CSS transforms on video elements.
Load up any video without ads (here's one of Matt Hensley skating)
While the video plays, click the bookmarklet.
The video will mirror and you'll see Hensley, a regular-footed skater, now skating goofy foot (in "switch stance"). Or you can get Paul McCartney to play guitar right-handed.